Sarah Hanson, 19, Auctions Off Future Earnings To Launch Senior Living Map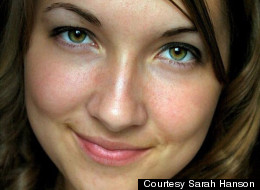 Fed up and sinking in college loan debt, Sarah Hanson decided to gamble on a novel idea. The 19-year-old student and developer decided that she would sell 10 percent of her future earnings to the highest bidder so she could drop out of college to focus on her startup.
See full story on huffingtonpost.com
Would you consider giving up future earning for a cash payment today?  Novel idea or just plain stupid?